DID YOU KNOW THAT WE ARE ONE OF THE FEW ROOFERS ON THE SUNSHINE COAST THAT TAKE CARE OF YOUR BUILDING APPROVAL FOR YOU. TO FIND OUT MORE CLICK HERE .

ONLY QUALITY PRODUCTS USED

---
REROOFING EXPERTS
---
---
---
---
THERE ARE MANY REASONS THAT CAN LEAD TO YOUR CURRENT HOME, RENOVATION, WEAR AND TEAR OR EVEN WORSE - STORM DAMAGE OR LEAKING.
---
When reroofing with Signature Roofing and Guttering, we will remove your old tiled, iron or asbestos roof and replace it with Bluescope Zincalume or Colorbond®, so you will have a quality long last new roof for many years to come. That's important in our unexpected weather conditions and will make a big difference when you go to sell your home.
Our quality control ensures that all relevant building permits are obtained and adhered to in every roofing project we undertake in Sunshine Coast, Brisbane, Redcliffe and surrounding areas.
We can help you decide on the right solution when roofing your home from colour right through to insulation to be used. Ask our team about our roof replacement process or how we can help with your insurance roofing repairs.
Want to know how much a reroof will cost or need an assessment on your home to make the decision? No matter how small or large the job, contact us for more information or complete our FREE quote form above and we will be in contact with you organise a time.
---

PATIOS, VERANDAHS & CARPORTS
---
We offer our customers an amazing range of Patios and Carports built with 100% Australian-made COLORBOND® steel. Whether you are wanting to update your current patio, create a brand new space for your family to enjoy the outdoors more or have that perfect cover to keep your car or boat under, then we have the solution for you.
Our patio and verandah range is extensive and can be customised to suit your requirements. We can organise the full project for you including the removal of your current structure. Alternatively we can create a DIY kit delivered to your do so you can build this yourself, perfect for the owner-builder and renovations on a tight budget.
---
Find out more
---
---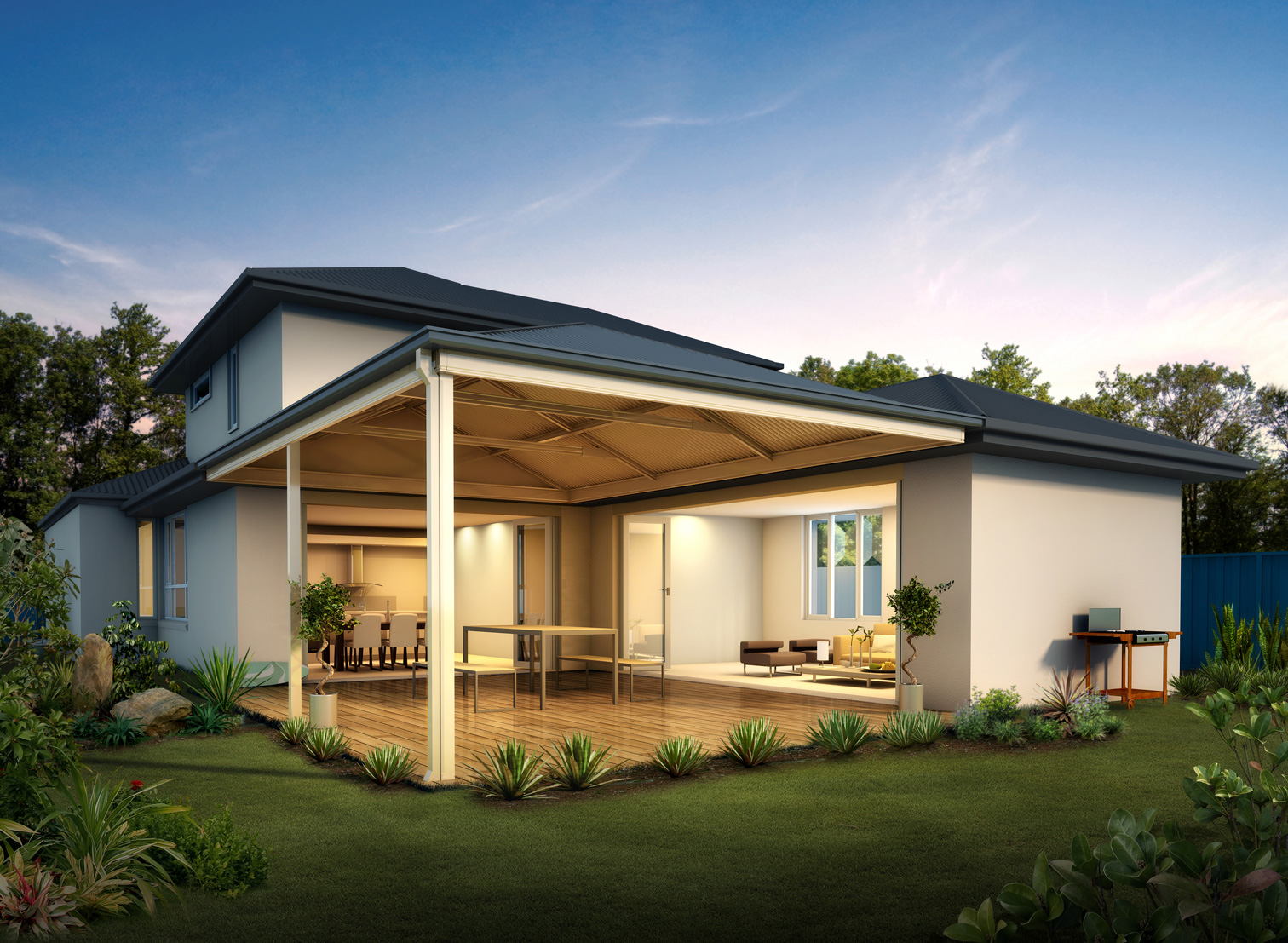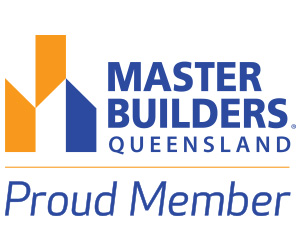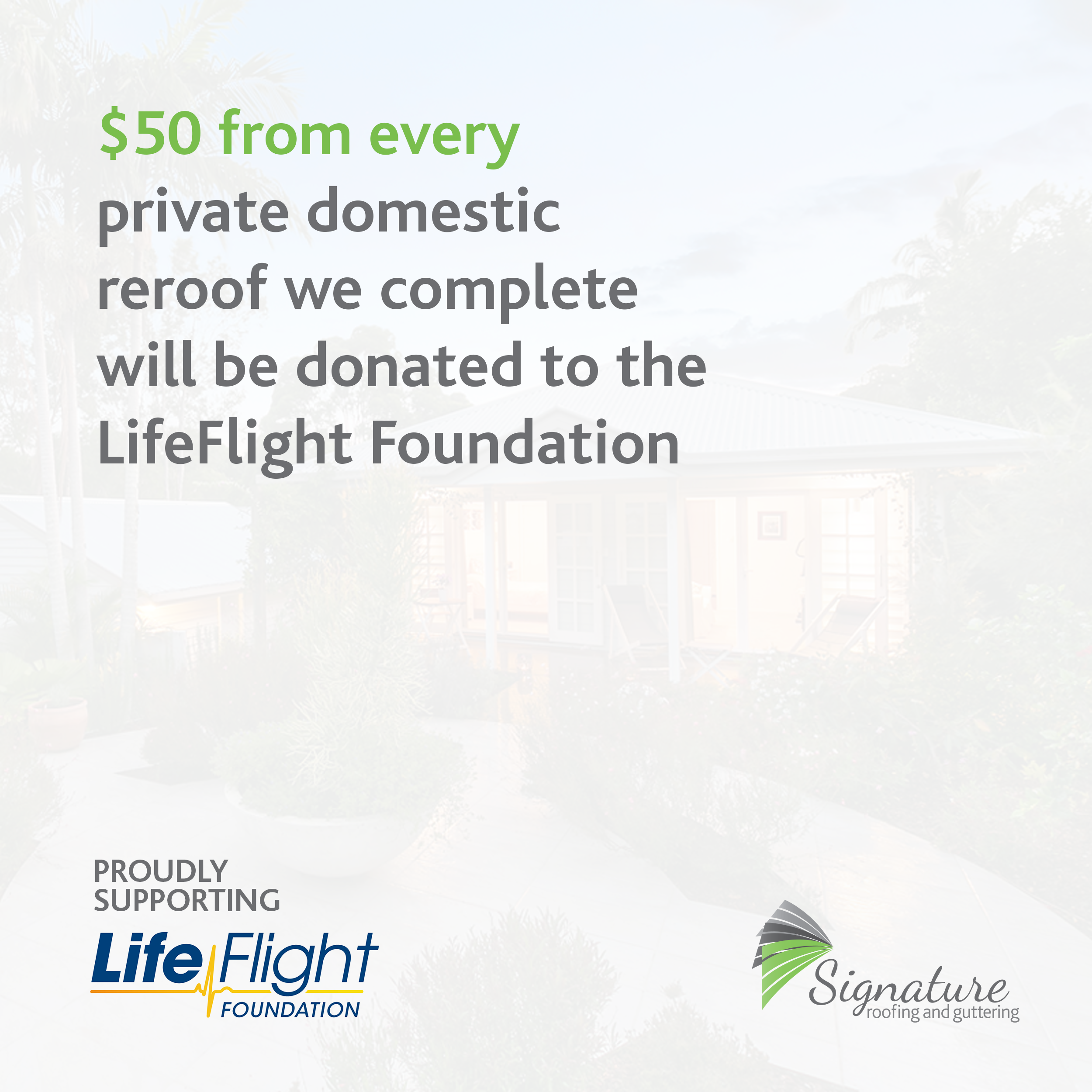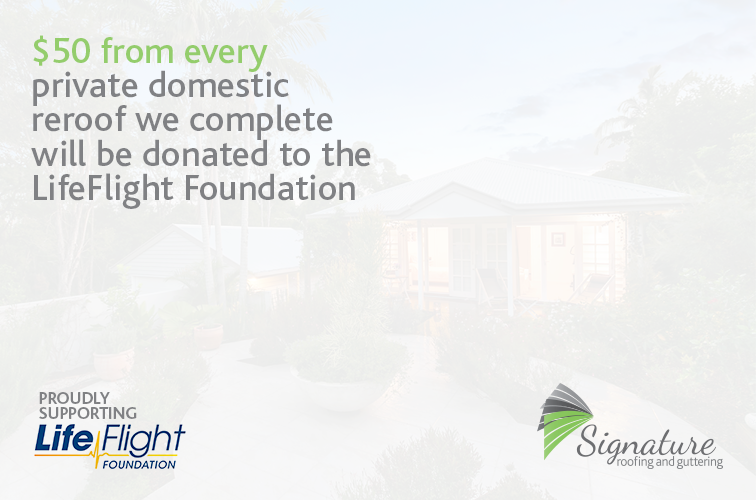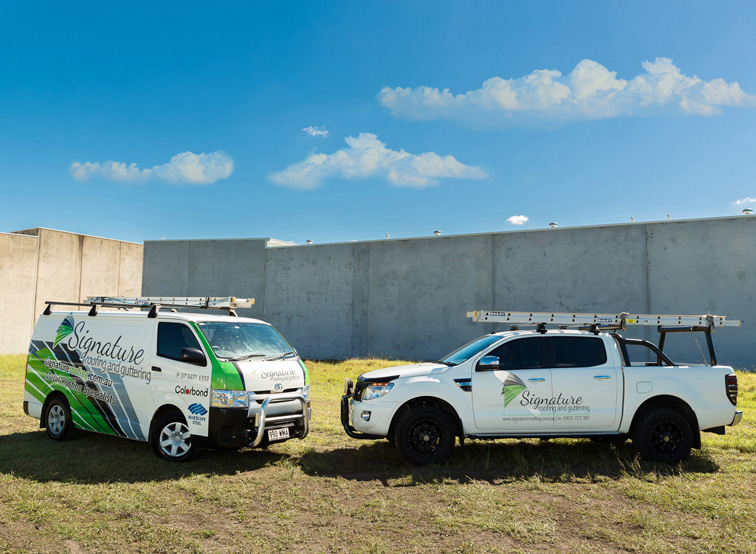 OTHER ROOFING SERVICES
---
In all aspects of metal roofing we offer complete and comprehensive service, from start to finish. Catering to clients throughout Brisbane and the Sunshine Coast, we specialise in:
Insurance work
Old Gutter and downpipe replacement
Metal Fascia and Guttering
New Roofing – Domestic and Commercial
Asbestos removal
Roof Repairs
Leaf guard installation
Roof Ventilators
---
Find out more
Sunbright Building Services
"Sunbright Building Services have happily engaged Signature Roofing for all of our roofing an guttering projects over the past 2 years. I find that they very capably provide a complete re-roofing service to our insurance repair needs. I highly recomend Dave and his team."
Brendon Jones of Rizon Building
"Signature Roofing have completed over 50 projects under my supervision; from simple roof and gutter repairs, insurance reroofs to complete asbestos removal and replacements to colourbond. The most recent was a new build in Sunshine Beach. The team at signature are always prompt and works completed to a high quality standard. The staff are all friendly and professional, their communications from office and field staff are second to none. I would have pleasure in recommending Signature Roofing for your next roofing project."
Nick Hayes of Nick Hayes Constructions
"Nick Hayes constructions has been using Signature roofing and Guttering as our sole roofing contractor for over 4 years. We value their quality of workmanship and their aim to always keep schedules, which is critical to our business. They have a proven team of contractors who deliver the right outcome every project. I personally would recommend Signature Roofing."
REQUEST A FREE QUOTE HERE
---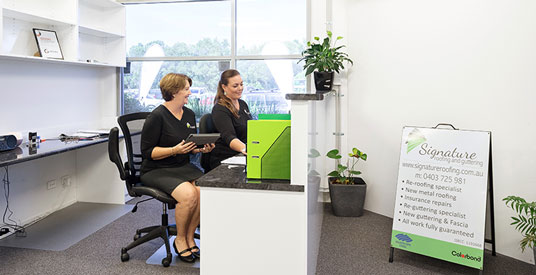 ---

---

---