Recently celebrating one year officially supporting RACQ LifeFlight Rescue, Signature Roofing and Guttering are proud to announce that they have been able to donate $3000 towards the local charity that plays a vital role in our community. For the company that is $50 from each private domestic reroof completed and sends out a huge thank you to those who have trusted them with updating their roof over the past year.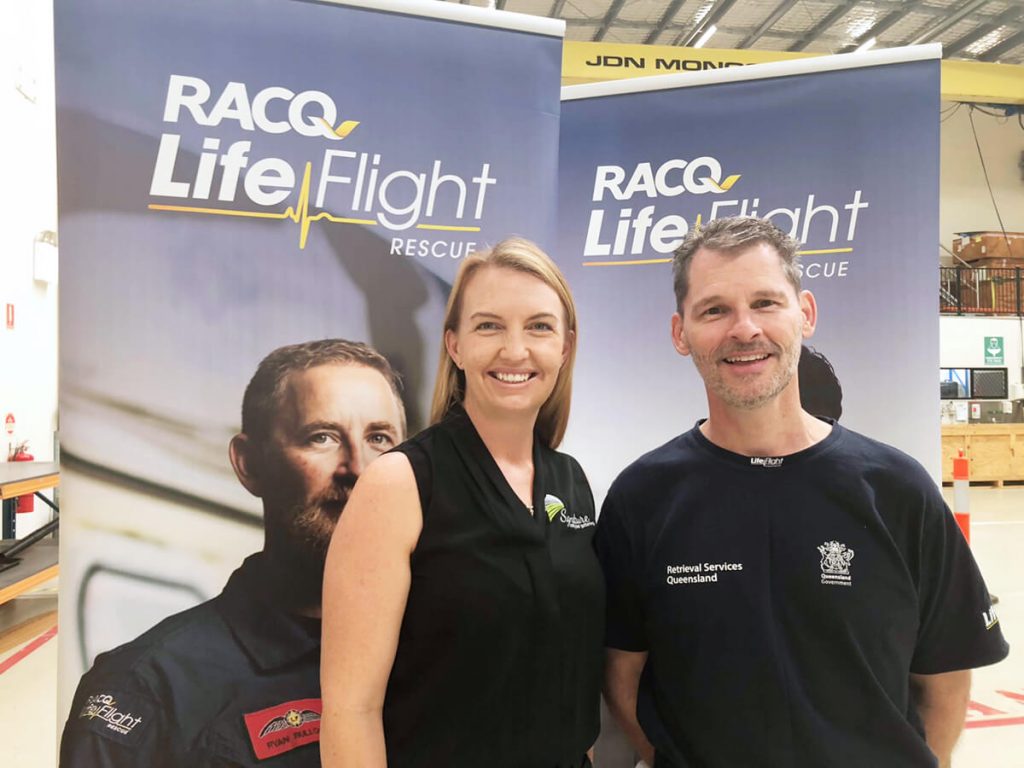 With owner/operators, Bec and Dave sharing, "We are so proud to be able to give back to our community, RACQ LifeFlight Rescue is a vital service and to be able to make a contribution to keep these guys in the sky is an absolute pleasure. We are so fortunate to have the services we do here on the Sunshine Coast, so we must make sure we get behind them."
Better yet, is that 100% of this donation directly goes towards supporting the local Sunshine Coast based RACQ LifeFlight Rescue crew. In the past year this helicopter alone flew 450 lifesaving missions, costing $5.6 million with patient injury and illness types varying from cardiac conditions, on and off road accidents through to serious illness and neurological conditions. What the RACQ LifeFlight Rescue crew face day in and out is nothing short of amazing.
Local businesses such as Signature Roofing and Guttering play an integral part in the community in the support they give to our charities. As Mandy from RACQ LifeFlight Rescue continues "It is so very important for RACQ LifeFlight Rescue to have the fabulous support of local businesses such as Signature Roofing and Guttering. We are truly humbled to receive funds from members of our local business community in order to keep our helicopters flying and saving Queenslander's lives every single day. The team from Signature Roofing and Guttering have become close friends of LifeFlight due to their additional contribution of assisting us with our annual LifeFlight Gala Ball. We truly appreciate them being a part of the LifeFlight family.
Keeping that in mind, Signature Roofing and Guttering are delighted to continue their private domestic reroof program that sees $50 from every reroof completed to be donated to RACQ LifeFlight Rescue to help continue supporting them in providing community aeromedical services that help save lives and keep loved ones together.
Stay tuned for further updates via Facebook (@signatureroofingandguttering) with the team looking to increase their support over the next year.
Feature photo courtesy of RACQ LifeFlight Rescue.